Ben Bergstrom with Minot Symphony Orchestra
~Bruch Violin Concerto~
Ben Bergstrom is a class of 2012 student at Devils Lake High School. He began studying violin with Richard Neukom at the age of five.
At the age of seven Ben had his first solo 'gig' and has loved performing ever since. He now studies with Dr. Jon Rumney at Minot State University and with Ms. Sally Thomas, Meadowmount School of Music.
Ben has always enjoyed listening to and playing music. He has participated in the North Dakota Orchestra Festival in 2007, 2008, 2009, and 2010 and has been selected to play in the UND Honor Orchestra, North Dakota All-State Orchestra, and Middle Level Honor Orchestra. In 2011 Ben was chosen to be the concertmaster of North Dakota All-State Orchestra.
In 2010, Ben participated in and received 9 stars at state orchestra contest. He has attended International Music Camp where he was concertmaster; Dakota Chamber Music at Minot State University, Interlochen Arts Camp, Indiana University Jacob School of Music Summer Strings Academy, and Meadowmount School of Music.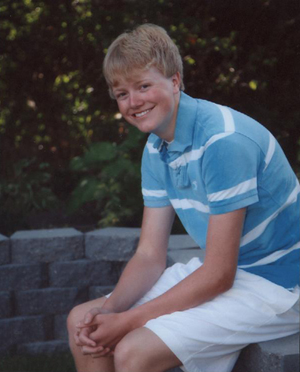 Besides playing in orchestra Ben is involved in several small groups, including 'Uncle Sam's Good Time All American Family Fun Band', a trio with Ben, his father and his brother. In December of 2007 'USGTAAFF Band' won the Farmers Union "North Dakota's Got Talent" competition playing a rendition of Mozart's Turkish March arranged by Richard Neukom.
Ben was selected by audition to perform as the feature soloist in the Minot Symphony Orchestra's 2010 family concert. Ben was also selected for the 2011 American High School Honors Performance Series at Carnegie Hall. He will be part of the Honors Orchestra playing first violin.
In addition to his violin studies, Ben is involved in speech, student congress, Devils Lake Community Orchestra, Devils Lake High School Orchestra, piano, church worship team, student council, publications (school newspaper) and AWANA. He enjoys SCUBA diving, composing music, and is a lifeguard.
Ben is the son of Renard and Candace Bergstrom. He has one older brother, Will, and a dog named Lucky.